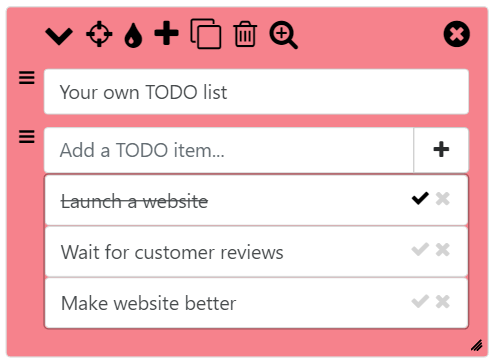 Add tasks, mark them as complete, delete them! Do it can do all that with the todo box! Unlike, some other boxes, this box is as simple as it gets, a simple todo list to go along with all your other content. You can also rearrange the individual items inside an todo box.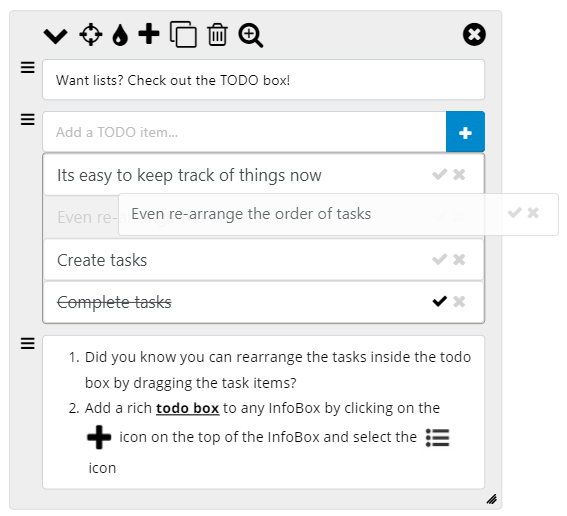 To add a todo box to an InfoBox, click on the link icon as explained in the image below: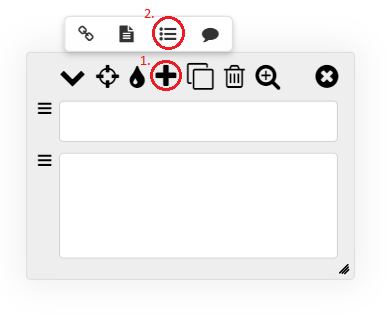 That's it for the tutorial on todo box!

Let us know if you would like a feature added or if you need help mind mapping with MapsOfMind!